Your local cleaning service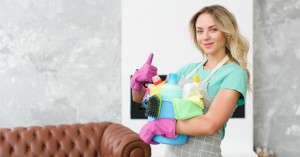 Your local cleaning teams and individuals.
Your local cleaning service for your home or apartment or office/workspace
Experienced cleaners – Your day – Your way.
Your hygienic – COVID-19 safe – sterilized – sanitised  service
We clean what others miss.  We do what others won't
CALL  9904 1905
Looking forward to answering your questions  or becoming your NEW cleaner
Kind regards,
Carolina – office manager
t   9904 1905    |   f  9904 5565
p  box1044  neutral bay NSW 2089
As Mr Meticulous cleaning is a premium cleaning services company with a highly trained and skilled team of cleaners who service the inner and wider Sydney area. Mr Meticulous specialises in both house cleaning, bringing the sparkle back into your home, and office cleaning, which includes such entities as daycare centres, strata buildings, schools, clubs and any size of office.
We are skilled in commercial cleaning, and we will provide our services on as needed requirements. 
Since
Mr Meticulous has been helping its customers with their cleaning needs since 1995  now, and maintain the highest standards of cleaning, using non-toxic, environmentally friendly cleaning products.
Our team of trained cleaners maintain the reputation and attitude of Mr Meticulous Cleaning.
Mr Meticulous Cleaning is offering you the highest standard of cleans with a positive, non-intrusive approach as NDIS clients appreciate.
You are welcome to contact us to enquire further, receive a quote, or book your clean with us,  9904 1905.
Mr Meticulous has offered home cleaning services in Sydney for 20 years, with many long term happy clients.
No job is too big or too small, and we are unique in that our team of cleaners care personally about providing you with excellent cleaning results, as opposed to just being there to do a job.
We would love to welcome you as a Customer and invite you to call us for a quote, or to book us on 9904 1905. We will respond to any enquiries on the same day.
At Mr Meticulous – House Cleaning Sydney, will put the sparkle back into your home!
call us or email us and let's get you that service you want – deserve.