An expert window cleaning task has to be performed at your home regularly. Effective cleaning techniques will ensure your windows are well maintained at all times. You can hire expert services like Mr. Meticulous Cleaning to keep your windows more functional.
Professionals will ensure that right cleansing agents and solvents are used for the best results.
Your windows can be sparklingly clean at all times.
The channels of the windows will always be in the functional mode and clog eliminated on time.
Debris and dust that get accumulated will be dusted regularly before building up.
Just like all other home cleaning tasks, window cleaning is also an important task. Homeowners who hire experts to get the job done rarely face any issues when accessing their windows. To get the job done best you just need to hire an expert window cleaning Sydney services regularly.
An expert team will follow the basic steps to get the job done perfectly. They will also use eco-friendly solvents to ensure the safety of your health and window material.
Well equipped before the task
Each task needs specific equipment and tools and the expert team will always have access to these before time. They will organize for everything needed including microfiber cloth, meshed cloth, right cleanser and solvent and wiping tools.
Frame cleaning
Windows frames have to be cleaned so the windows are more functional. After a certain period, window frames easily accumulate debris and dust particles. These have to be cleaned perfectly using the right types of tools.
When hiring expert Mr. Meticulous Cleaning team you may not have to worry about organizing things on your own. They will bring the right set of hardware and fiber material that will be needed for your window frame.
Glass cleaning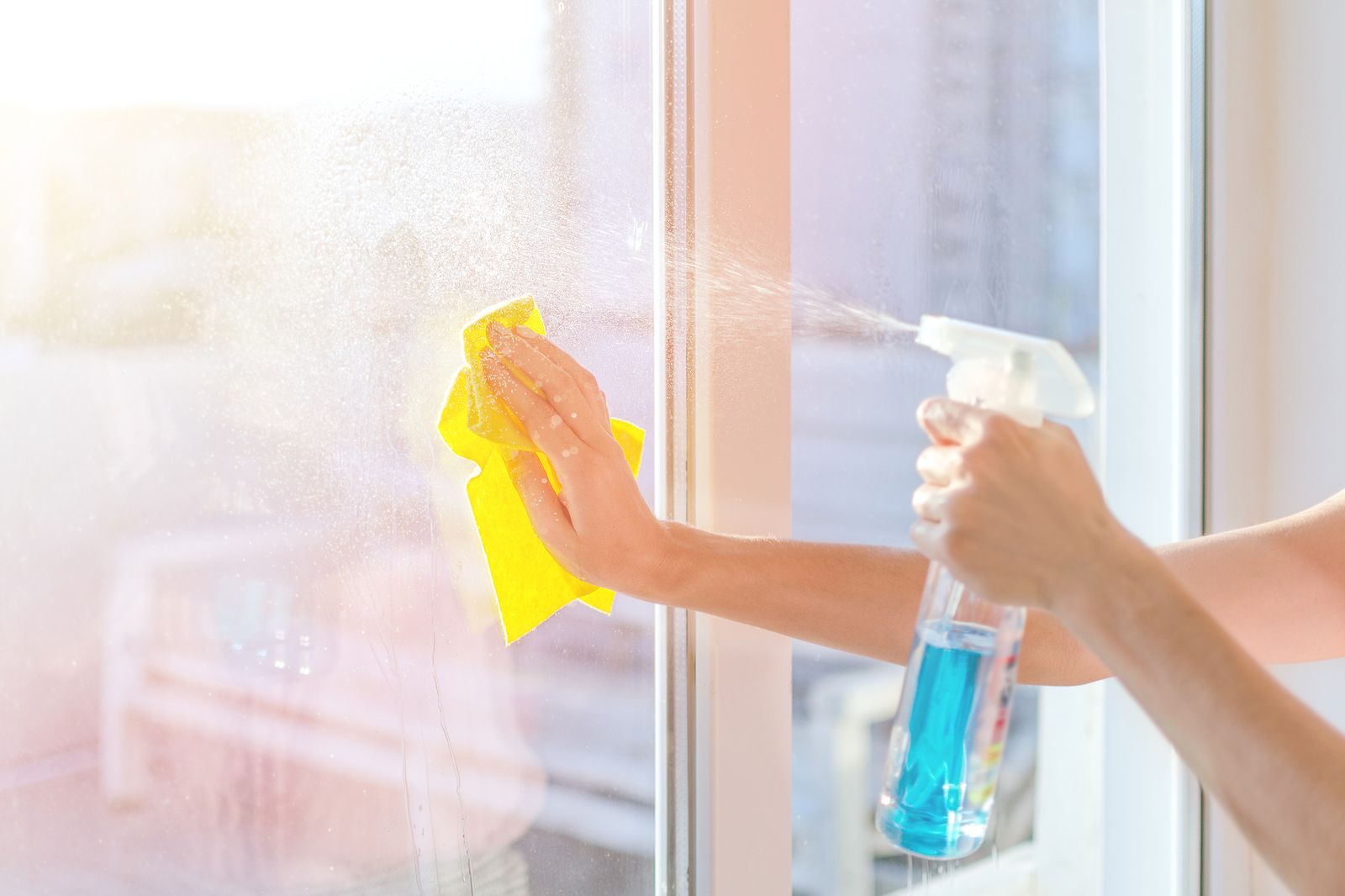 Expert window cleaning Sydney services will use mild material for cleaning the glass material. This will leave the glass sparkling without damaging it. Each type of glass has to be cleaned using different techniques and materials.
Spray quality
Window panes have to be cleaned using the best spray gun. This will eliminate the dust particles that get accumulated in between panes.
Once everything has been carried out perfectly, they will ensure that the windows are left clean for the next few weeks.
The article above is from the below link:
Mr Meticulous Cleaning has been in the same family for now over 25 years. We are servicing all of Sydney and suburbs.
Mr Meticulous Cleaning manager is Marc Hamilton, and as owner and director from 1995 to 2020 this year you will be in no better hands.  This year 2020 with all the Fires – floods and COVID-19 pandemic and us all being locked in – locked down, the time has never more severe to get our home's, and health, and work environments right – sterilised and hygienically attended to by trained and responsible cleaners.  Marc always states, 2020….. that's the year we get health and hygiene RIGHT.
Mr Meticulous Cleaning is a premium cleaning services company with a highly trained and skilled team of cleaners who service the inner and more full Sydney area. Mr Meticulous Cleaning specialises in both house cleaning, bringing the sparkle back into your home, and office cleaning, which includes such entities as daycare centres, strata buildings, schools, clubs and any size of office.
We are skilled in commercial cleaning, and we will provide our services as a needed requirement. We also offer standalone or combined carpet cleaning and window cleaning for both the home and any commercial building. Mr Meticulous Cleaning has been helping its customers with their cleaning needs for 25 years, and maintain the highest standards of cleaning, using non-toxic, environmentally friendly cleaning products.
Our team of trained cleaners maintain the reputation and attitude of Mr Meticulous Cleaning, offering you the highest standard of cleans with a positive, non-intrusive approach.
To receive a quote, or book your clean with us, in 9904 1905. or easier by [email protected]
Mr Meticulous Cleaning has offered home cleaning services in Sydney for 25 years, with many long term happy clients.
No job is too big or too small, and we are unique in that our team of cleaners care personally about providing you with excellent cleaning results, as opposed to just being there to do a job.
We would love to welcome you as a Customer and invite you to call us for a quote, or to book us on 9904 1905. We will respond to any enquiries on the same day.  [email protected]
          Mr Meticulous Cleaning –Sydney, will put the sparkle back into your home – office!
Office Cleaning Services in Sydney
At Mr Meticulous Cleaning, our range of specialised services include Office Cleaning Sydney. We have trained our cleaners to be skilled in the cleaning requirements of any Office environment, ensuring you receive a thorough and clean result.  Marc from Mr Meticulous Cleaning states, it's no longer good enough to dust and place the dishwasher on and lightly clean a hand basin and call a workplace clean.  You need to get in, use modern cleaning chemicals that eat bacteria, destroy spells, eliminate smells. If you are ready for a service that is more than moving coffee cups, then get in touch with us.
We will tailor our office cleaning services to your specific needs. Having first inspected your premises and spoken with you about what it is you are looking for. Our quote will be competitive and is accompanied by a 100% Customer Satisfaction Guarantee.
End Of Lease Cleaning Services Sydney
Mr Meticulous Cleaning is the preferred end of lease cleaning company in Sydney – ensuring a prompt and professional exit clean once a tenant has moved out.
Mr Meticulous Cleaning understands the importance of providing a spick and span, detailed clean before new tenants are to move in.
Property owners and Property managers and former Tenants can feel confident that they will receive a cleaning result that will make the transition smooth to exiting and doing the correct clean, and thus help to get the BOND monies refunded. , The new tenants moving in, and the previous tenants in their bid to receive their bond back.
For that stress-free end of lease experience, you can trust us at Mr Meticulous Cleaning Services Sydney.
Bedrooms and Living Area Cleaning, Carpet Cleaning, Bathroom Cleaning, Cleaning of Walls, Vacuuming, Mopping, Wet Areas Professionally Cleaned, Mould, Removal, Kitchen Cleaning, Oven Cleaning, Balcony Cleaning, Blind Cleaning, Ceiling & Eaves Cleaning.
Real estate investors can feel more secure about their investment properties after receiving a complete cleaning makeover as your tenants' transition.
There is no match for the professional dedication and finished results from our end of lease cleaning services in Sydney. Our team have been trained to have an eye for detail and a personal standard of excellence.
Call Mr Meticulous Cleaning, End Of Lease Cleaning Sydney on 9904 1905, whether you are the Tenant, Property owner or Property manager, and obtain a competitive quote tailored to your specific needs.
In Sydney, in 2020, we now have cleaners in these areas to help you with your home and office.  Get in touch now.
| | | | |
| --- | --- | --- | --- |
| | | | |
| Alexandria | Dee Why | Macarthur Region | Randwick |
| Annandale | Double Bay | Manly | Redfern |
| Arncliffe | Drummoyne | Marrickville | Regents Park |
| Artarmon | Dulwich Hill | Mascot | Revesby |
| Ashfield | Dural | Matraville | Rhodes |
| Auburn | Earlwood | Meadowbank | Richmond |
| Avalon | East Hills | Menai | Riverstone |
| Balgowlah | Eastwood | Merrylands | Rockdale |
| Balmain | Edgecliff | Milperra | Rooty Hill |
| Bankstown | Enfield | Milsons Point | Rose Bay |
| Baulkham Hills | Epping | Minchinbury | Rosebery |
| Bayview | Ermington | Minto | Roseville |
| Beecroft | Erskine Park | Miranda | Rozelle |
| Belfield | Erskineville | Mona Vale | Rydalmere |
| Bellevue Hill | Fairfield | Mortdale | Ryde |
| Belmore | Five Dock | Mosman | Sans Souci |
| Belrose | Forestville | Mount Colah | Seaforth |
| Berowra Waters | Frenchs Forest | Mount Kuring-gai | Seven Hills |
| Beverly Hills | Galston | Mulgoa | Silverdale |
| Bexley | Georges Hall | Narellan | Silverwater |
| Blacktown | Gladesville | Narrabeen | Smithfield/W.Park |
| Blakehurst | Glebe | Neutral Bay | South Western Suburbs |
| Bondi | Glendenning | Newport | St George |
| Bondi Junction | Glenorie | Newtown | St Ives |
| Botany | Gordon | North Richmond | St Johns Park |
| Brookvale | Granville | North Rocks | St Marys |
| Burwood | Gymea | North Ryde | St Peters |
| Camden | Haberfield | North Shore | Stanmore |
| Cammeray | Harbord | North Sydney | Strathfield |
| Campbelltown | Heathcote | Northbridge | Summer Hill |
| Camperdown | Homebush | Northern Beaches | Surry Hills |
| Campsie | Homebush Bay | Northmead | Sutherland |
| Canterbury | Hornsby | Outer Western Suburbs | Sutherland Shire |
| Caringbah | Hoxton Park | Oyster Bay | Sydney City |
| Carlingford | Hunters Hill | Paddington | Sydney Markets |
| Carlton | Hurstville | Padstow | Sylvania |
| Castle Hill | Ingleburn | Pagewood | Telopea |
| Castlereagh | Inner Metropolitan | Parklea | Terrey Hills |
| CBD Sydney | Jannali | Parramatta | Toongabbie |
| Central | Kellyville | Parramatta-Hills District | Turramurra |
| Chatswood | Kensington | Peakhurst | Ultimo |
| Cherrybrook | Kenthurst | Pennant Hills | Vaucluse |
| Chester Hill | Killara | Penrith | Villawood |
| Chippendale | Kings Cross | Penshurst | W. Pennant Hills |
| Chullora | Kingsford | Petersham | Wahroona |
| Collaroy | Kingsgrove | Punchbowl | Warriewood |
| Concord | Kingswood | Pymble | Waterloo |
| Coogee | Kogarah | Pyrmont | Waverley |
| Cremorne | Kurnell | Quakers Hill | Wentworthville |
| Cronulla | Kurrajong | | Western Suburbs |
| Crows Nest | Lakemba | | Willoughby |
| Croydon | Lane Cove | | Windsor |
| Croydon Park | Lansvale | | Woollahra |
| | Leichhardt | | Yagoona |
| | Lidcombe | | Yennora |
| | Lindfield | | |
| | Liverpool | | |